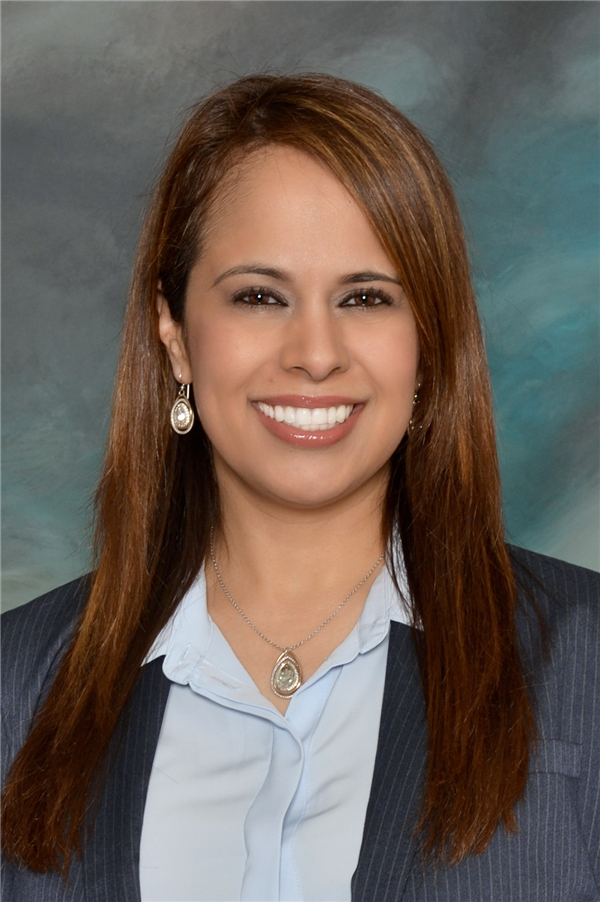 Phone: 909.984.5119
Email:
Degrees and Certifications:
Mrs.

Ayala

Dear Euclid Families,

Welcome back to the 2019-2020 school year! It is an honor and privilege to continue to serve as the principal of Euclid Elementary School! As Euclid's principal, I am committed in continuing to work collaboratively with families, community, teachers and staff to ensure that our Euclid students receive the 21st Century skills needed to be successful and resilient contributing members of our society. Together as a team, we create opportunities for our students to achieve academically, socially and develop life skills in order to be prepared for middle school, high school, college and career.

I am excited to announce the opening of our Dual Language Immersion Program at Euclid! We are now the second Dual Language Academy in OMSD and it is an honor to offer the wonderful opportunity to our community and surrounding communities! We began with our first cohort of kindergarten last year and we will continue growing our program as we add two additional classes in first grade!

Euclid Elementary School offers a high-quality education focusing on the skills of collaboration, critical thinking and creativity through Project-Based Learning (PBL). Our students engage in a rigorous academic program model that emphasizes learning activities and projects that are long-term interdisciplinary, relevant and service-oriented. Every project focuses on students being engaged; learning skills that are connected to the California State Standards and creating projects that are meaningful to them and our community. Our teaching staff receives relevant, research-based staff development opportunities every year to ensure that our students acquire the best world-class education our students deserve.

Additionally, Euclid Elementary School is participating in Positive Behavioral Interventions and Supports, (PBIS) a research-based framework to bring about positive culture change at the site and in the community. The fundamental purpose of PBIS is to make schools more effective and equitable learning environments. Our overarching goal is to make Euclid Elementary School a safe, positive, predictable learning environment where our everyday structures are consistent in our school. Moreover, health and wellness are also emphasized at Euclid, thus we are committed in ensuring the overall well-being of the "whole child." Euclid was recognized during the 2015-2016 school year and received GOLD recognition from the state of California for our work in the area of health and wellness. In addition, over the last three years, Euclid has received both GOLD (2015-2016), SILVER (2016-2017), and GOLD (2017-2018) recognition from the PBIS California Coalition for our implementation of PBIS! We welcome families as partners in the education journey of our greatest assets, our children!

Respectfully,



Monica Ayala, Principal
---
Estimadas Familias de la Escuela Euclid,
¡Bienvenidos al nuevo año escolar del 2018-2019! Me es un honor y privilegio el continuar sirviendo como la directora de la Escuela Euclid. Como tal, me comprometo a continuar trabajando en colaboración con las familias, comunidad, maestros y el personal para asegurar que nuestros estudiantes reciban destrezas del Siglo 21 necesarias para lograr el éxito y habilidad de convertirse en seres adaptables y responsables de nuestra sociedad. Juntos y en equipo creamos oportunidades para que nuestros estudiantes sobresalgan académicamente y socialmente a la vez que desarrollan habilidades del diario vivir en preparación para la escuela secundaria, preparatoria, educación superior y una carrera.
La Escuela Euclid ofrece educación de alta calidad con su enfoque en habilidades colaborativas, razonamiento elevado y creatividad por medio de (PBL) Aprendizaje Basado en Proyectos. Nuestros estudiantes participan en un modelo académico riguroso que enfatiza el aprendizaje por medio de actividades y proyectos interdisciplinarios a largo plazo, relevantes y con propósito de rendir servicio. Cada proyecto se enfoca en la participación estudiantil; su habilidad de aprendizaje según las expectativas académicas y elaboración de proyectos significativos para ellos y nuestra comunidad. Cada año nuestros maestros reciben oportunidades de desarrollo profesional pertinente para asegurar que nuestros estudiantes adquieran la educación de óptima calidad que merecen.
Adicionalmente, la Escuela Euclid esta participando en el nuevo programa de (PBIS) Intervencion y Apoyo al Comportamiento Positivo; un sistema apoyado en investigacion minuciosa que alimenta cambios positivos culturales en nuestro plantel y la comunidad. El proposito fundamental de PBIS es crear escuelas mas efectivas y ambiente de aprendizaje equitativo. Nuestra meta a largo plazo es convertir a la Escuela Euclid en un lugar seguro, positivo, y lograr un ambiente de aprendizaje pronosticable en el cual la estructura diaria se mantenga consistente en la escuela. El bienestar fisico y habitos saludables de alimentacion son tambien el enfasis de nuestra Escuela Euclid. Por ello, estamos determinados a contribuir al bienestar fisico en general de nuestros estudiantes. Durante 2015-2016, recibimos recognicion "ORO" del estado de California por nuestro trabajo en bienestar fisico y habitos saludables. Nuestras familias estan bienvenidas a participar con nosotros como equipo en la senda de aprendizaje de nuestra mas valiosa posesion, ¡nuestros niños!
Atentamente,
Monica Ayala, Directora