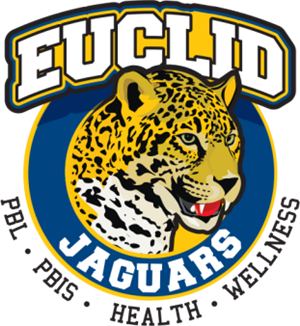 Euclid Language Immersion Academy
Academia de Inmersión Lingüística de Euclid
Summer Hours
Our Main Office will be open in our current location from
May 24th-June 4th
8:00 a.m. – 3:00 p.m.
Our Office will be CLOSED June 5th – July 27th
Our Office Hours will resume and will reopen in our new location on Belmont Street during construction (Interim Housing)
July 31st – August 7th
8:00 a.m. – 3:00 p.m.
Our first day of School is Wednesday, August 8th
Office Hours for the 2018-2019 School Year
August 8th, 2018-May23rd, 2019
7:30 a.m.-4:00 p.m.
Registration Information
Immediate Questions: 909-418-6477 (Distrcit Office)
Completed Enrollment Packet (From School)
Proof of Residency (gas/water/electric bill)
Immunization Record
Birth Certificate (or other official Birth Documentation)
Breakfast is FREE for all students and is served each morning beginning at 7:30 a.m. in the MPR. Students enter at the new Belmont entrance gate for breakfast.
Student Uniform Requirements
Jackets: All solid colors (red, navy blue, white, and red) No logos, graphics, or designs permitted.
Shirts – white, navy blue (solid colors); With collars; Long sleeve and short sleeve
Pant/bottoms/skirts/dresses – navy blue of khaki; denim is acceptable
Shoes – No open-toe shoes, high heels, sandals, or flip flops
Fridays are Spirit Days and the students may wear plain, red shirts with a collar or their Euclid Jaguars shirts
NOTE: All Euclid-logo shirts are acceptable (navy and white Monday-Friday)