Interested families to Dual Immersion must attend one mandatory meeting. Please join the link below on February 5 at 5PM, or February 16 at 5PM, or March 1 at 5PM.
Las familias interesadas en Doble Inmersión deben asistir a una reunión obligatoria. Por favor, acompañenos al siguiente enlace el 5 de febrero a las 5PM, o el 16 de febrero a las 5PM, o el 1 de marzo a las 5PM.
Hello Families, the Ontario-Montclair School District SELPA will be holding a SELPA Community Advisory Committee Virtual Meeting on Tues.,1/26/21 at 9:00 A.M. The meeting will be held via Zoom at https://bit.ly/35TRPhz. Please visit the OMSD SELPA website for additional details.
Hola familias, el SELPA del distrito escolar de Ontario-Montclair llevará a cabo una reunión virtual del Comité Asesor Comunitario de SELPA el martes, 26/01/21 a las 9:00 a.m. La reunión se llevará a cabo a través de Zoom en https://bit.ly/35TRPhz. Visite el sitio web de OMSD SELPA para obtener detalles adicionales.
Yearbook information-We are asking every parent to submit a face-shot photo of their child by February 5 to their teacher.

Parents who have a 6th and 8th grader promoting this year, have the option to write a dedication for their child.

The dedication must also be received by February 5 and send to Mrs. Perez.

Please check in with your teacher for this information.
El anuario-
Le pedimos a todos los padres que envíen una foto de su hijo antes del 5 de febrero a su maestro.
Los padres que tienen un estudiante de 6o y 8o grado, tienen la opción de escribir una dedicatoria para la promoción de su hijo.

La dedicación también debe ser recibida antes del 5 de febrero y enviarla a la señora Pérez.
Por favor, consulte con su profesor para obtener esta información.
Pay for your yearbook (or dedication for 6th/8th grade only, if you wish to purchase) on line at https://www2.mypaymentsplus.com/welcome . Follow the directions.
LAST DAY TO PAY FOR A 6TH/8TH GRADE DEDICATION IS FEBRUARY 12. LAST DAY TO PAY FOR A YEARBOOK IS FEBRUARY 28.
Pague por su anuario (o dedicación solo para sexto o octavo grado, si desea comprar) en línea en https://www2.mypaymentsplus.com/welcome . Sigue las direcciones.
EL ÚLTIMO DÍA PARA PAGAR UNA DEDICACIÓN PARA EL SEXTO/OCTAVO GRADO ES EL 12 DE FEBRERO. EL ÚLTIMO DÍA PARA PAGAR PARA UN ANUARIO ES EL 28 DE FEBRERO.
Dual Language Immersion Interest Process for 2021-2022 Kindergarten School Year
CLICK HERE FOR DATES FOR POSSIBLE ENROLLMENT

Complete the Interest Form and the Acknowledgement Form. Email them to CLA's Office Manager, Lisa Izabal at lisa.izabal@omsd.net
Please read the form titled Dates for Possible Enrollment 21-22. There are mandatory presentations that you must be aware of.
Proceso de interés de Kinder para el Programa de Inmersión al Lenguaje Dual 2021-2022
HAGA CLIC AQUÍ PARA FECHAS PARA UNA POSIBLE MATRICULACIÓN
Complete el Formulario de interés y la Aceptación que recibió las fechas de inscripción para el Programa de Inmersión al Lenguaje Dual.
Envíelos por correo electrónico a la administradora de oficina de CLA. Se llama Lisa Izabal y su correo es lisa.izabal@omsd.net
Además, lea el documento titulado "Dates for Possible Enrollment 21-22." Necesita estar enterado/a de algunas presentaciones que son requeridas.
i-READY Assessment-parent information/Evaluación de i-READY-información para padres
Congratulations to CLA's 6th Grade Kiwanis Student of the Month, Carolina Rodriguez. Felicitaciónes a nuestro estudiante del mes del sexto grado para Kiwanis, Carolina Rodriguez.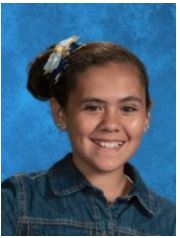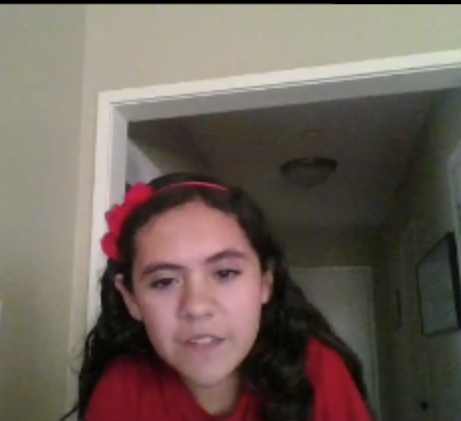 IMPORTANT LETTER FOR THE SUPERINTENDENT/CARTA IMPORTANTE DEL SUPERINTENDENTE
Virtual Think Together Program enrollment is now available. La inscripción de la programa virtual de Think Together ya está disponible.

Congratulations to CLA's 8th Grade Rotary Student of the Month, Azucena Soto

.

If you'd like to see Azucena's speech, click the link below.

Felicitaciónes a nuestro estudiante del mes del octavo grado para Rotary, Azucena Soto.

Si quiere ver todos los presentaciónes de los estudiantes, clic el enlace.

link to video/enlace para el video
STUDENT MEALS/PROGRAMA DE COMIDA
CLA families, meal applications are available on line to apply for this year. This is very important for our school to have families complete. Please use this link and complete your application today.

https://

wa1.omsd.net/fma/
Families de CLA, las aplicaciones de la programa de comida están disponibles en línea para solicitar este año. Esto es muy importante para nuestra escuela a tener nuestras familias completan los aplicaciones. Por favor completa el aplicación hoy. Familias, el enlace de la aplicación de programa de comida está disponible.

https://

wa1.omsd.net/fma/
CLA families please use this link for OMSD's online meal payments. Para el enlace de pagos de comida en línea, use este enlace. https://www2.mypaymentsplus.com/welcome
Parents, we have created an online form to submit your volunteer hours! Please access the link below to start submitting your time to CLA. We know ALL parents have already attended orientation with your teacher, attended meetings, individual conferences, or are helping out from home. https://bit.ly/CLAParentHours
Padres: ¡Hemos creado un formulario en línea para enviar sus horas de voluntariado! Por favor, acceda al siguiente enlace para comenzar a enviar su tiempo a CLA. Lo sabemos que TODOS los padres ya han asistido a la orientación con su maestro, han asistido a reuniones, conferencias individuales o están ayudando desde casa. https://bit.ly/CLAParentHours
We would love to hear how your family's experience with Online Learning has been. Nos encantaría saber cómo ha sido la experiencia de su familia con el Aprendizaje en línea.
Please complete the short survey/Por favor complete la breve encuesta. https://bit.ly/2GnaetK
The Meal Program is daily, Mon-Fri, from 11:00-1:00 in the parking lot drive through off Sultana Street. Student need not be present. Please bring student lunch card for drive through contactless service. La Programa de comidas esta diariamente, lunes a viernes, hasta 11:00 a 1:00 en el estacionamiento en calle Sultana. Estudiantes no necesitan estar presentes. Por favor traiga la tarjeta del almuerzo del estudiante para recibir la comida en coche sin contacto.
CLA's new parking lot is now open! We welcomed staff cars today and can't wait to welcome you! ¡El nuevo estacionamiento de CLA ya está abierto! ¡Damos la bienvenida a los autos del personal hoy y estamos ansiosos por darle la bienvenida!
video-click link/clic el enlace Ribbon Cutting
Please read this very important information from the Superintendent, Dr. Hammond. Por favor lee este información importante del superintendente, Dr. Hammond.
SRSS-This school year, we will be utilizing a universal screener for behavior called the SRSS, starting next week. Este año escolar, estaremos utilizando un evaluador universal de conducta llamado "Student Risk Screening Scale (SRSS)", comenzaremos en la semana próximo.
Please read Superintendent Dr. James Q. Hammond's latest Newsletter/Por favor de leer el boletin mas reciente del superintendente Dr. James Q. Hammond.
PTA needs volunteer Room Parents and S.T.A.T. donations/sea voluntario-necesitamos padres de salón y donaciones del programa S.T.A.T.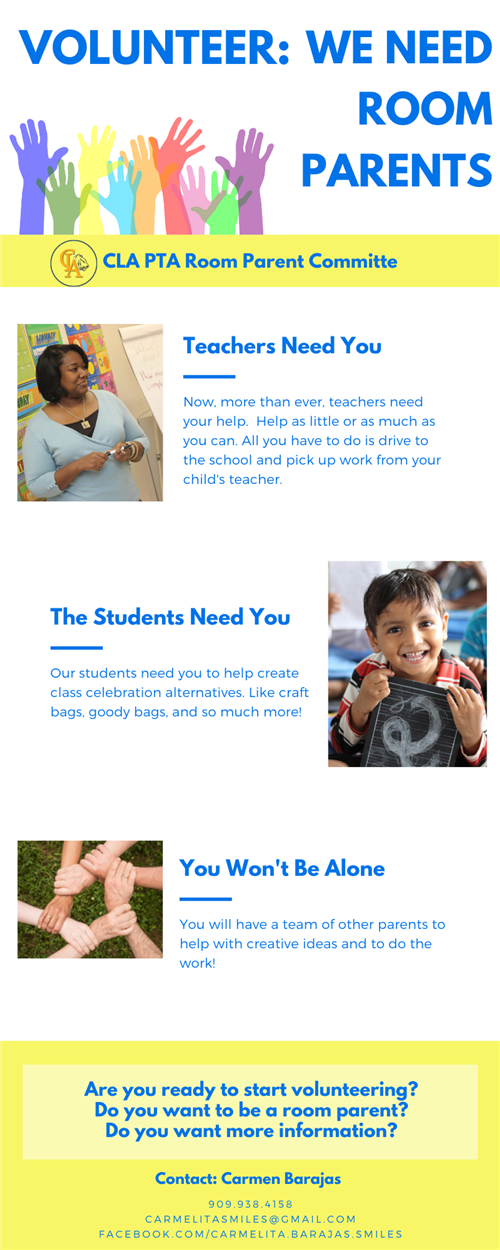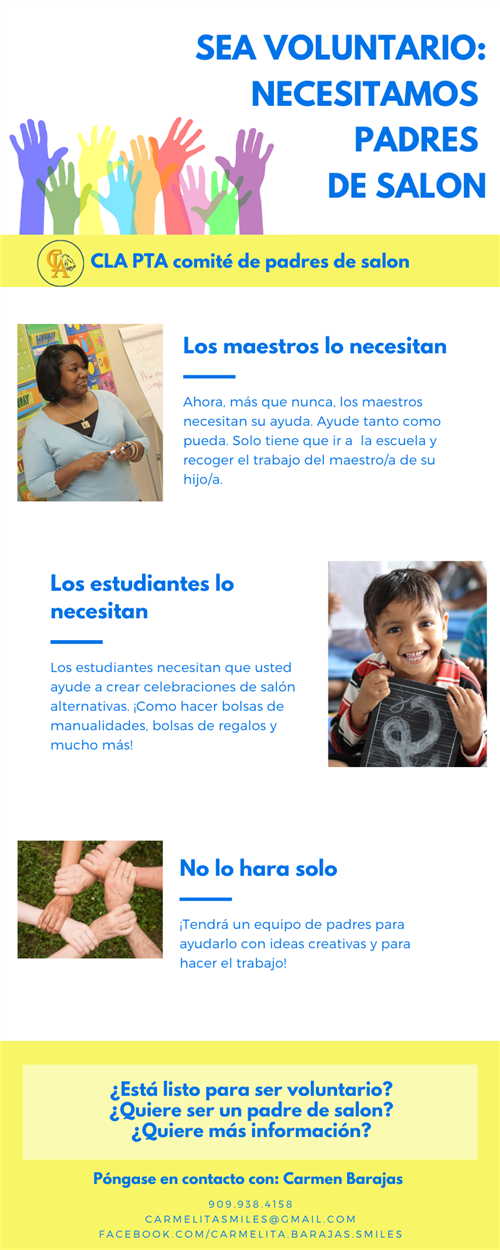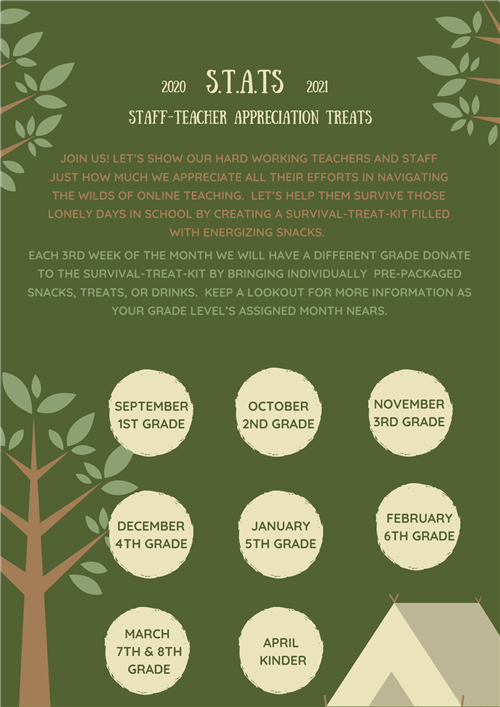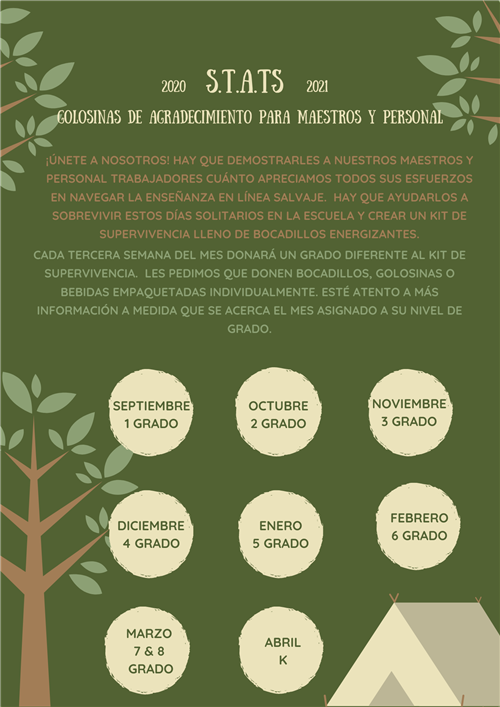 Join PTA today! ¡Únete hoy a PTA!
Follow us on Twitter @CLA_OMSD to get updated important school and district information.
IMPORTANT INFORMATION FROM MRS. RODRIGUEZ/INFORMACIÓN IMPORTANTE DE SRA. RODRIGUEZ

IMPORTANT LETTER FOR RETURN TO SCHOOL FROM OUR SUPERINTENDENT/CARTA IMPORTANTE PARA EL REGRESO A LA ESCUELA DE NUESTRO SUPERINTENDENTE